Hill Country Land Trust Board Members
Romey Swanson, President, Comal County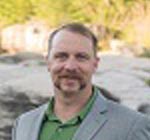 Romey Swanson is the conservation project manager for Hill Country Conservancy. He is a graduate of Texas State University with a Masters in Wildlife Ecology. He is a member of The Wildlife Society (Associate Wildlife Biologist) and the Texas Ornithological Society. He is a graduate of the James G. Teer Conservation Leadership Institute's early career training program. Romey maintains a Texas naturalist blog and regularly contributes to scientific and popular journals. Romey and his family have called the Hill Country home for over twelve years.
Tiffany Osburn, Vice President, Hays County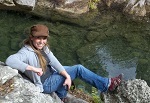 Tiffany Osburn serves as the regional archeologist for central and west Texas with the Texas Historical Commission (THC) where she is focused on the preservation of historic Texas landscapes. In her current role with the state she has the privilege of working with private landowners and communities to record and preserve important places in Texas for future generations. In addition, as a project reviewer for state and federal compliance under preservation law, she balances the development needs of Texas with our responsibility to retain the significant historic character of our state. Prior to joining the THC, Tiffany earned a Master's Degree from the University of Denver where she conducted archeological research with a specialization in near-surface geophysics and worked for 10 years in the private sectors of cultural resource management and environmental compliance. Tiffany focuses her career on responsible stewardship of historic resources and land conservation as a means of preserving our heritage.
George Barr, Treasurer, Blanco County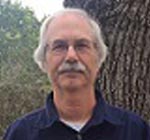 George retired in 2015 after 35 years with Conoco / ConocoPhillips having contributed in a wide variety of accounting roles. George and his wife recently relocated from Katy to the Hill Country and have been actively working to learn about and improve their land. George joined the Board in January 2017 and is looking forward to helping preserve the Hill Country for future generations.
Mike Krueger, Secretary, Kerr County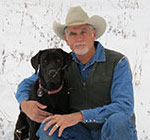 Mike is recently retired from the Wildlife Division of the Texas Parks and Wildlife Department with 27 years of service; more than 15 as a Technical Guidance biologist providing wildlife management assistance to private landowners in the Edwards Plateau and Cross Timbers regions of Texas. He finished his TPWD career in Kerrville, serving five years as the District Leader for the 25-county Edwards Plateau Wildlife District. Mike's Hill Country wildlife management skills and experience are a wonderful resource for HCLT landowner-partners.
Bill Lindemann, Gillespie County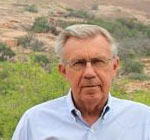 Bill is a retired geologist, naturalist, and avid birder. He is frequently asked to lecture throughout the state on natural history topics. Following his long time interest in conservation, Bill joined the Hill Country Land Trust in 2003 and served as an officer for more than ten years, including his role as president for four years. He is also the founder of the Fredericksburg Nature Center Center. Bill lives on a small farm near Fredericksburg where he enjoys observing the results of more than twenty years of practicing good land stewardship.
Brad Bayliff, Blanco County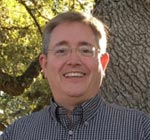 Brad Bayliff is an attorney based in Blanco County. Prior to moving to Texas, Brad served in the Indiana House of Representatives. His firm advises clients on a broad range of issues involving electric utility, communications, cable television, and regulatory law. Brad also represents land trusts in condemnation hearings. In March, Brad presented a program at the Texas Land Trust Council annual meeting. He is a Master Gardner and active in a number of conservation education programs in the region.
Pam Mabry Bergman, Blanco County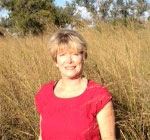 Pam retired from practiced law for thirty-five years in both the public and private sectors with emphasis on natural resources. She and her husband, Kim, are Hill Country ranchers who emphasize good land stewardship through the restoration and preservation of native plants. The Bergmans have a conservation easement on their 685 acre property near Stonewall, Three Mile Creek Ranch. In 2017, Pam and Kim were awarded the Lone Star Land Steward Award by Texas Parks and Wildlife.
Katherine Romans,Travis County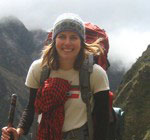 Katherine is the executive director of the Hill Country Alliance (HCA), a regional nonprofit focused on protecting the natural, cultural and historic resources of the Texas Hill Country. Katherine serves on the stewardship and outreach committees for HCLT, assisting with event planning, newsletter production and easement monitoring. She brings more than a decade of nonprofit and public policy experience to the board, having worked with both national and local organizations across multiple states. Katherine joined the HCLT board in 2014.
Tim Riley, Travis County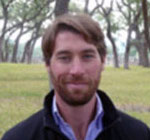 Tim Riley is a real estate broker with Riley McLean Land in Austin specializing in large tracts of rural land and conservation easement properties. Tim's interest in land began at a young age on his family's ranch in Washington County and has led to a life out-of-doors both professionally and in his personal time whether it be hunting, fishing, or just exploring the vast natural resources of Texas. Tim has a B.S. in Business from Ithaca College, is a member of Texas Alliance of Land Brokers, the Real Estate Council of Austin, and the Hill Country Conservancy.
Linda Ryan, Travis County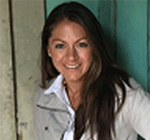 Linda Ryan serves as Marketing Coordinator for the Texas Department of Agriculture's TexasWine Initiative and the GoTexan Program, supporting Texas growers, businesses andcommunities to grow and thrive. Linda has spent more than 20 years in the coffee and agriculture industry with a focus on organicproduction and sustainability. Her background in international trade, community developmentand social impact in developing countries gives her a unique perspective on issues relating toagriculture and the men and women who feed the world. Her passion is to support youth leadership development, individuals involved in agriculture and who live in rural communities, and helping urban and rural work together to preserve the uniqueheritage of our great state.
Linda Campbell, Hays County
Linda retired in 2014 after a long career with Texas Parks and Wildlife and the Natural Resources Conservation Service. Her education and training is in wildlife biology and rangeland management. She directed the private lands assistance programs at TPWD for 11 years and is passionate about the importance of private land stewardship in conserving the natural resources of Texas. She and her husband live in Kyle and manage a ranch in the Rolling Plains. Linda appreciates the opportunity to contribute to conservation through the work of HCLT.