< previous entry return to list next entry >
Introducing our Board President, Scott Gardner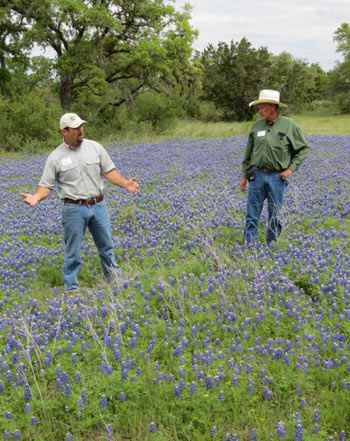 At our annual retreat this year, Mike Krueger stepped down as board president after a two year term, during which time he has steadily led HCLT to maintain our priorities on conservation as we increased our outreach services and adjusted our staffing structure. Mike will continue to serve on the HCLT Board as Secretary.

Hill Country Land Trust welcomed Scott Gardner, our prior Land and Easements Committee Chair, as our new Board President. Scott has led the restoration efforts on the C.L. Browning Ranch in Blanco County, TX. As a fifth generation Texan, he has dedicated his career to promoting strong land planning and environmentally sound management practices in the Texas Hill Country.

Scott has also been an integral part in planning our Field Days and creating our education videos. Head over to our video page to see our land management resources and watch for the release of our fourth video later this March.
posted on 3/9/2017