< previous entry return to list next entry >
Historic Sites: A Non-Renewable Resource Worth Protecting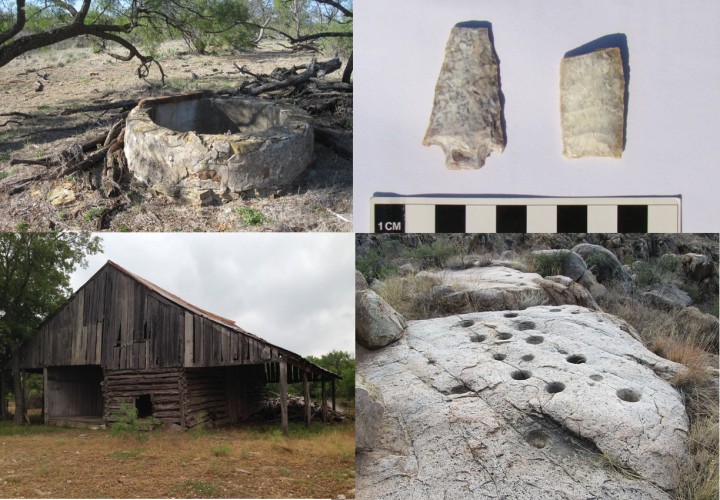 Historic sites, whether 3000 years old or the remains of a more recent historic ranching settlement, are the places on our landscape that tell the story about the people who depended on and loved Texas before us. The natural resources that draw us to the land today are the same resources that were crucial to the survival of native Indian tribes, early frontiersmen, and the ranching industry that emerged later. The buildings, sites, and discarded objects that these early Texans left behind constitute our historic sites, the places on our landscape that preserve Texas heritage and Texas history.
Historic sites are depletable, non-renewable resources and, like our open spaces, they are being lost at a rapid rate to mismanagement and development. Since there are no legal protections for historic resources on private land in Texas, the responsibility for ensuring that these special places are protected falls to the landowning public.
Conservation easements allow landowners the opportunity to preserve native and historic landscapes – both natural and cultural. These important conservation tools offer benefits above and beyond historic designations through annual monitoring when historic sites are included in conservation easements and baseline documentation. If you have questions about the archeological resources on your property, be sure to reach out the HCLT offices and ask for me! - by Tiffany Osburn, HCLT Board Member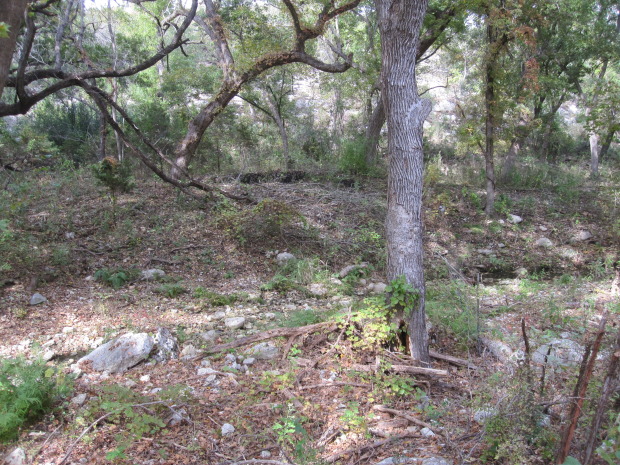 The prehistoric burned rock midden on Windsong Ranch is a dense repository of evidence about the daily activities of people living on this land 2000 years ago. This site was the primary location of food preparation and domestic activities by early Texans.
posted on 7/11/2017