< previous entry return to list next entry >
HCLT Welcomes Three New Board Members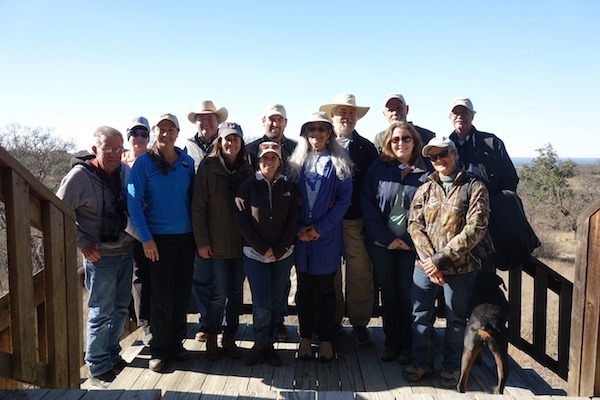 Hill Country Land Trust took time to reflect on lessons learned in 2016, and to plan for success in 2017, during our annual retreat surrounded by the scenic landscape of Mason Mountain WMA. Between strategic planning and budget sessions, we also celebrated the addition of three new board members: Tiffany Osburn and Linda Ryan of Travis County, and George Barr of Blanco County.

Hill Country Land Trust and its conservation easement donors will benefit from the knowledge these three professionals bring to the board. Ms. Osburn's knowledge of archaeology in central Texas and her work with the Texas Historical Commission will help HCLT provide better service to current and potential CE donors with historic structures. Ms. Ryan's experience with marketing and agriculture will benefit HCLT's outreach activities and its efforts to preserve agricultural land in the Hill Country. And as Hill Country Land Trust continues as a nonprofit organization, reliant on the generous support of donors and grant funding, Mr. Barr's accounting background will help the organization maintain best practices.

Please help us in welcoming Tiffany Osburn, Linda Ryan, and George Barr to the Hill Country Land Trust team. We can't wait to share their additional impacts on conservation in the Hill Country in 2017!
posted on 3/9/2017