< previous entry return to list next entry >
HCLT Names New Board President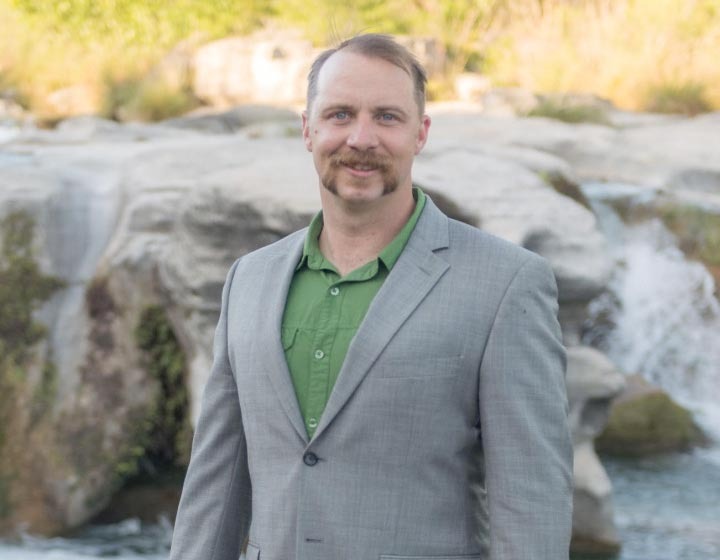 Fredericksburg, TX February 20, 2018: The Hill Country Land Trust (HCLT), a non-profit land conservation group headquartered in Fredericksburg, Texas, formally named Romey Swanson as the president of the Board of Directors. Mr. Swanson has been with the organization since joining the board in 2015, and will guide the functions of the all-volunteer board in carrying out HCLT's conservation mission across its 19-county area of interest by working with landowners to preserve their property through land easements.
"Romey brings more than just passion for conservation in the Hill Country," said Cody Roberts, Executive Director of HCLT. "He also brings more than a decade of working directly with landowners, studying the fauna and flora of our region of Texas, and a wealth of knowledge of the nuances of the conservation easement process. I am really looking forward to working with him in his new capacity as the Board President."
Swanson is the Conservation Project Manager at Hill Country Conservancy (HCC) where he works with private landowners to pursue long-term conservation and stewardship goals. He pulls from 10 years of experience as a conservation biologist familiar with game, non-game, and endangered species management to navigate the challenges that Hill Country landowners and communities face. Swanson is an active member of the Texas Wildlife Association, Texas Ornithological Society, Travis Audubon Society, Texas Herpetological Society, and a Texas Master Naturalist (Capital Area Chapter). He serves as the Chair of the Conservation Affairs Committee with the nearly 900-member Texas Chapter of The Wildlife Society.
Swanson's interests in vertebrate wildlife and holistic ecology were sparked largely during his graduate work at Texas State University (2009) where he studied reptile and amphibian assemblages of Central Texas wetlands. Swanson lives in southwest Austin with his wife, Erin, and enjoys frequent weekend ecological explorations with his son, Christian. You can follow his adventures on his personal blog, Adventures with a Modern Texas Naturalist.
"I'm honored to be named President of the Board of Directors of HCLT. It has been a work of passion for me to get to know this organization, our landowner partners, and the region over the past several years, and I couldn't be more excited to take this leadership position as we look to ramp up our impact in the coming year," says Swanson.
The Hill Country Land Trust was founded in 1998 by a group of volunteer landowners. The mission of the Hill Country Land Trust is to conserve and protect agricultural lands, wildlife habitat, and watersheds of the Texas Hill Country for present and future generations.
The Hill Country Land Trust is active in Menard, Kimble, Mason, Llano, Burnet, Blanco, Hays, Comal, Kendall, Gillespie, Bandera, Real, Kerr, Edwards, Schleicher, Sutton, Lampasas, San Saba, and McCulloch counties.
posted on 3/12/2018