< previous entry return to list next entry >
HCLT Attends Land Trust Advocacy Day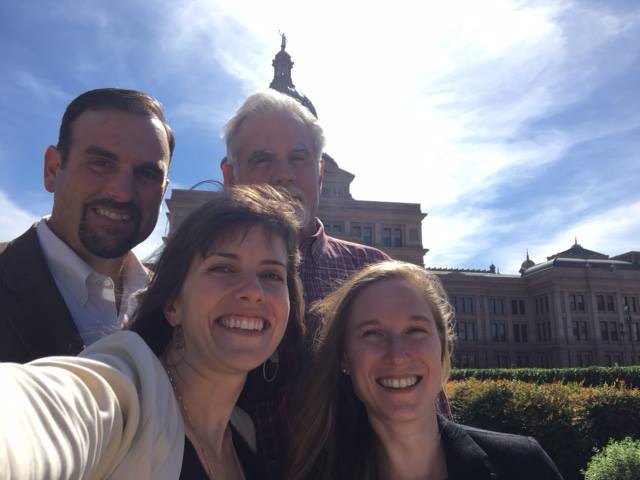 On March 1st Hill Country Land Trust sent four representatives to Austin for Texas Land Trust Advocacy day. We joined over 45 citizen advocates from more than a dozen Texas land trusts to discuss our conservation work in the Hill Country.
As a group, advocates held over 80 meetings with our state Senators and Representatives and their staff to share the mission of land trusts and to advocate for enhanced funding for the Texas Farm and Ranch Lands Conservation Program.
The Texas Legislature appropriated $2 Million to this program to purchase conservation easements specifically on Texas farm and ranch lands, resulting in the conservation of more than 10,000 acres of conserved lands valued over $16 Million. Those lands have the ability to capture and filter $11 Million of water annually for our state (Source: TAMU IRNR Report).
This program is important for investing in the conservation of Texas lands, protecting our water supply, wildlife habitats and our agricultural heritage for future generations. Many thanks for all those land trusts and citizen advocates who came out to the Texas Capitol to share their passion for Texas conservation.
posted on 3/23/2017