< previous entry return to list next entry >
HCLT Announces New Executive Director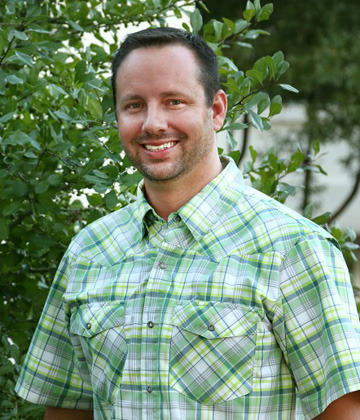 Fredericksburg, TX, August 28, 2017 - The Board of Directors of Hill Country Land Trust (HCLT) is pleased to announce the appointment of Cody Roberts as Executive Director.
Mr. Roberts, a resident of Fredericksburg, brings over 15 years of management experience, conservation expertise, and knowledge of non-profit fundraising to HCLT. For the past 4 years, Cody has owned and managed his own consulting business specializing in business management, sales and marketing, event and concert planning, and staff development and training. Before moving into the private sector, Cody had a successful 13-year career with Ducks Unlimited where he started as a biologist and moved up the ranks to the Director of Development.
"Cody has demonstrated the strong leadership and vision HCLT was looking for to expand our land conservation work and our community of support. His knowledge of conservation and his experience in fundraising will help us launch a new era of direct engagement with the community around our mission," says Scott Gardner, HCLT Board President.
Mr. Roberts is well-qualified to lead Hill Country Land Trust's efforts to steward its 5,000 plus acres of land under conservation easements, a form of land protection. He received his Bachelor's degree in environmental science from East Central University and his graduate degree in environmental management from Oklahoma State University. Cody, his wife Nicole, and daughter Tristan live in Fredericksburg, Texas.
"I look forward to advancing the mission of the Hill Country Land Trust, working with its impressive team of leadership, staff, and volunteers, and strengthening ties with community partners," said Roberts. "I believe protecting land is more than just preserving picturesque landscapes. It is vital to healthy communities and requires that we all participate in its preservation."
One of Cody's first objectives will be to work with HCLT board and contract staff to secure accreditation renewal from the Land Trust Accreditation Commission, an independent program of the Land Trust Alliance. HCLT's accreditation renewal application is in process now, and members of the public interested in submitting comments on the application are encouraged to do so. You may visit our website, www.hillcountrylandtrust.org, to learn more.
"HCLT's status as an accredited land trust assures our stakeholders that our organization is guided by nationally recognized standard policies and procedures, and that our ability to accept and monitor land easements is among the best in the state and country," said Roberts. "It is my top priority to ensure that we receive another 5-year accreditation."
Founded in 1999, The Hill Country Land Trust (HCLT) is a private, non-profit 501(c)(3) organization. HCLT is a volunteer-based organization, committed to conserving and protecting the agricultural lands, wildlife habitat, scenic beauty, and watersheds in a 19-county area of the Texas Hill Country for present and future generations. HCLT is an accredited land trust, committed to compliance and operation according to the Land Trust Alliance Standards and Practices. For more information, please visit our website at www.hillcountrylandtrust.org.

posted on 7/1/2017