< previous entry return to list next entry >
Congratulations to the Edwards Plateau 2017 Lone Star Land Steward Winner: Pam and Kim Bergman
See this video by Texas Parks and Wildlife about the efforts Pam and Kim Bergman have taken to restore their land on Three Mile Creek Ranch. Hill Country Land Trust is so appreciative of the opportunity to partner with such reflective and responsible land stewards. Help us in congratulating them for this much deserved award!
For more information about Three Mile Creek Ranch and land stewardship techniqies, head over to our video page or use the right-hand bar to sign up for our newsletter.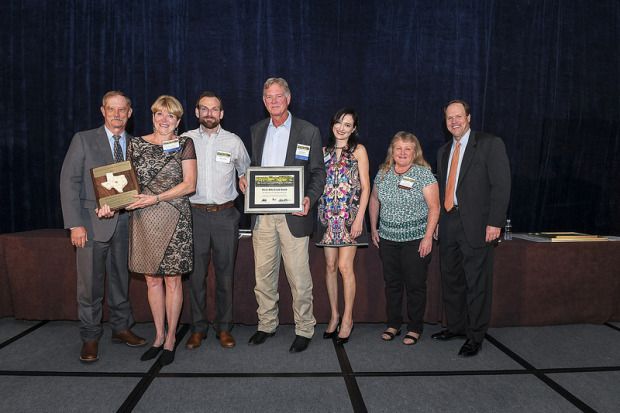 The Bergman family with Texas Parks and Wildlife Members Joyce Moore and Carter Smith, Executive Director.
posted on 5/22/2017